Regular price
$399.80
Sale price
$229.00
Sale
Out of Stock
Two Kits, One Game-Changing Bundle
Ideal for Outdoor Engagement & Portrait Sessions
Subtle Flash for Next-Level Natural Shots
Capture Sun-Kissed Shots with Correction Gels
Out Of Stock

Free Shipping on US orders over $100

30 Day Satisfaction Guarantee

Hassle Free Returns
This product is ideal for:
Portraits
Weddings
Events
Studios
Professionals
Beginners & Hobbyists
View full details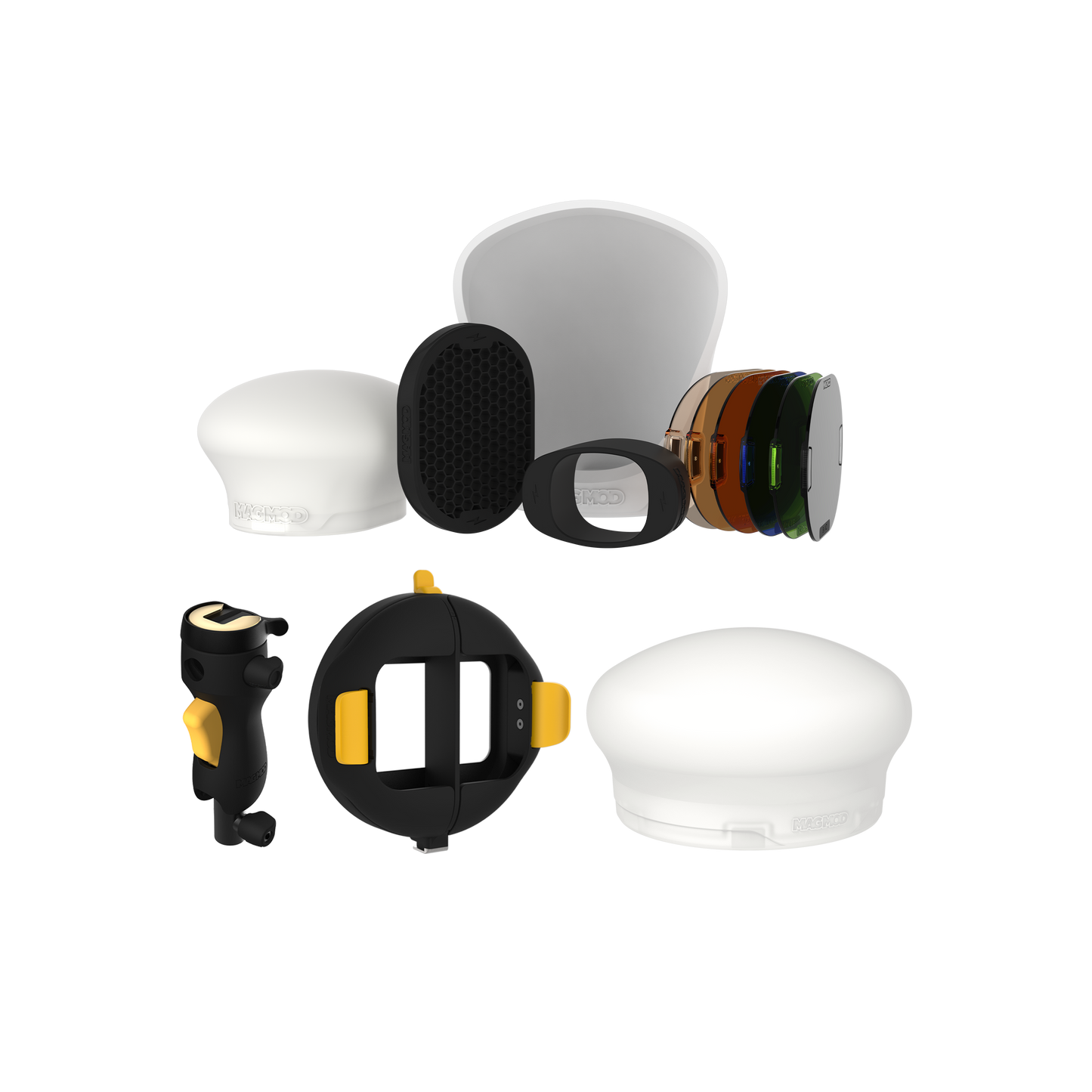 What's Included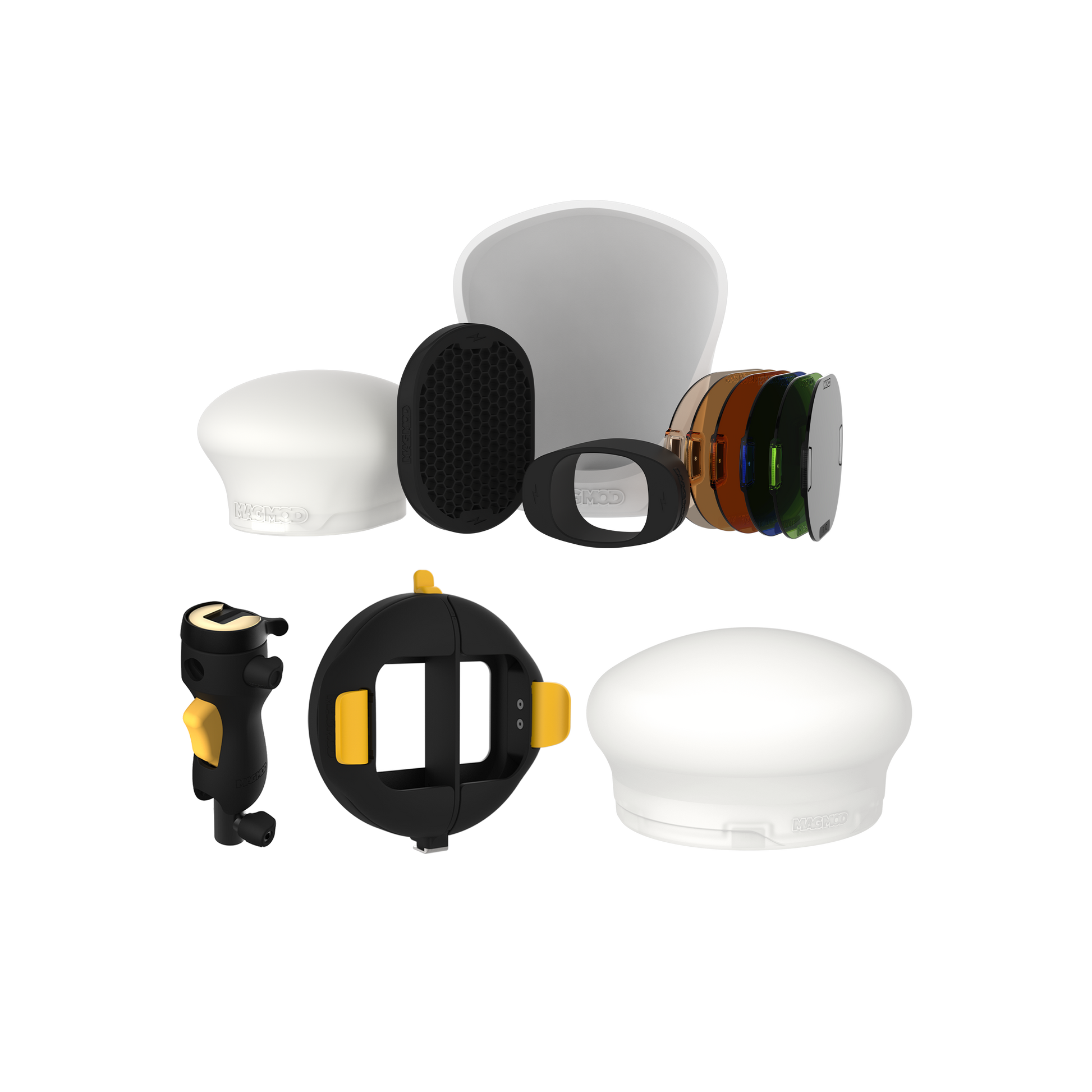 1 x MagGrip 2

Our patented magnetic grip forms the base of the MagMod system.

1 x MagSphere 2

Instantly transforms your flash into a beautifully diffused, omnidirectional light source.

1 x MagGrid 2

Control where your light goes with this virtually indestructible silicone grid

1 x MagBounce 2

The ultimate bounce modifier for photographers who demand simplicity, functionality, and stunning results

1 x Pro Correction Gels

Our rigid, polycarbonate, magnetic correction gels. They are the fastest, easiest, and most versatile gel system available for photographers today.

1 x MagRing 2

Magnetic speedring attaches larger modifiers to smaller hot-shoe flashes.

1 x MagShoe 2

A universal, ergonomic cold shoe bracket you can operate with one hand.

1 x MagSphere XL

Instantly transforms your flash into a lantern-style, omnidirectional diffused light source for the MagMod XL system with unparalleled light quality, durability and extreme portability.
Learn with MagMod
Level up your photography skills
Whether you're an experienced pro or a novice new to photography, you're sure to find some helpful tips in growing library of videos.
Here's just a few videos to help you get the most out of photography!