Regular price
Sale price
$26.95
Sale
Out of Stock
Base of the MagMod System
Makes for lightning-fast and secure modifier attachment
Universal mount that fits a wide range of speedlites, including round-head flashes
Made from durable silicone material
Strong, secure and perfectly optimized magnets
In Stock - Ships within 1 business day

Free Shipping on US orders over $100

30 Day Satisfaction Guarantee

Hassle Free Returns
View full details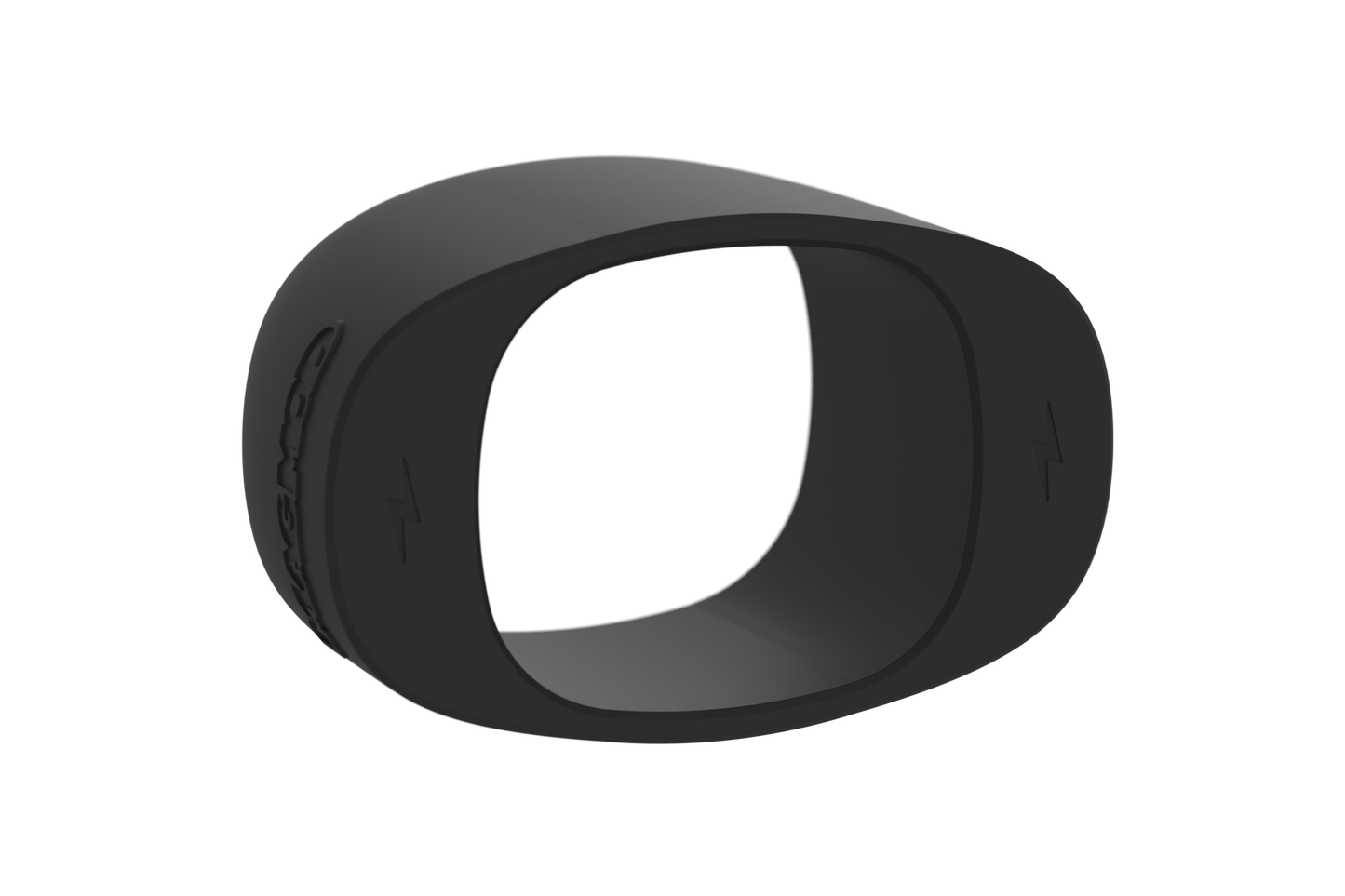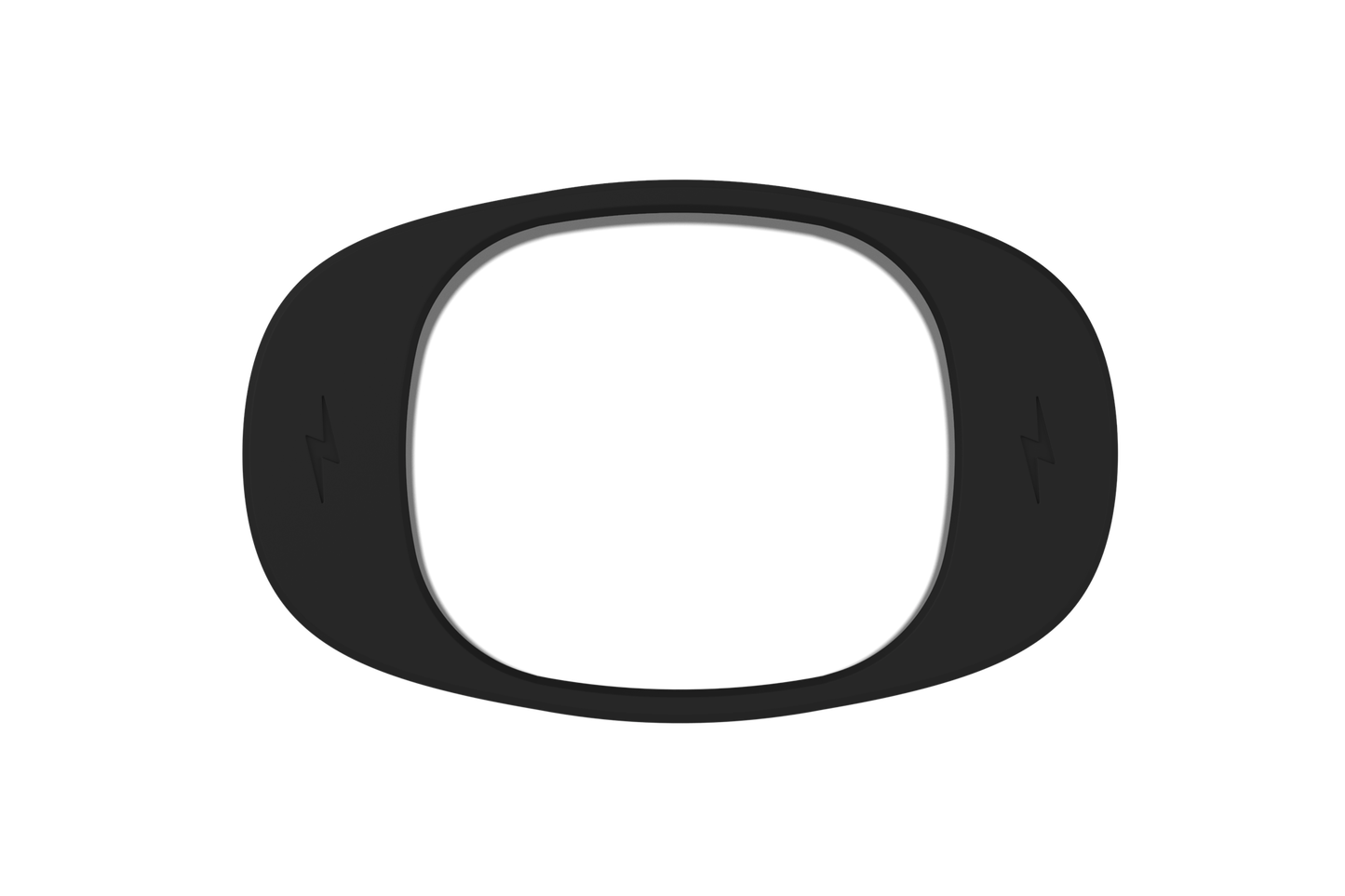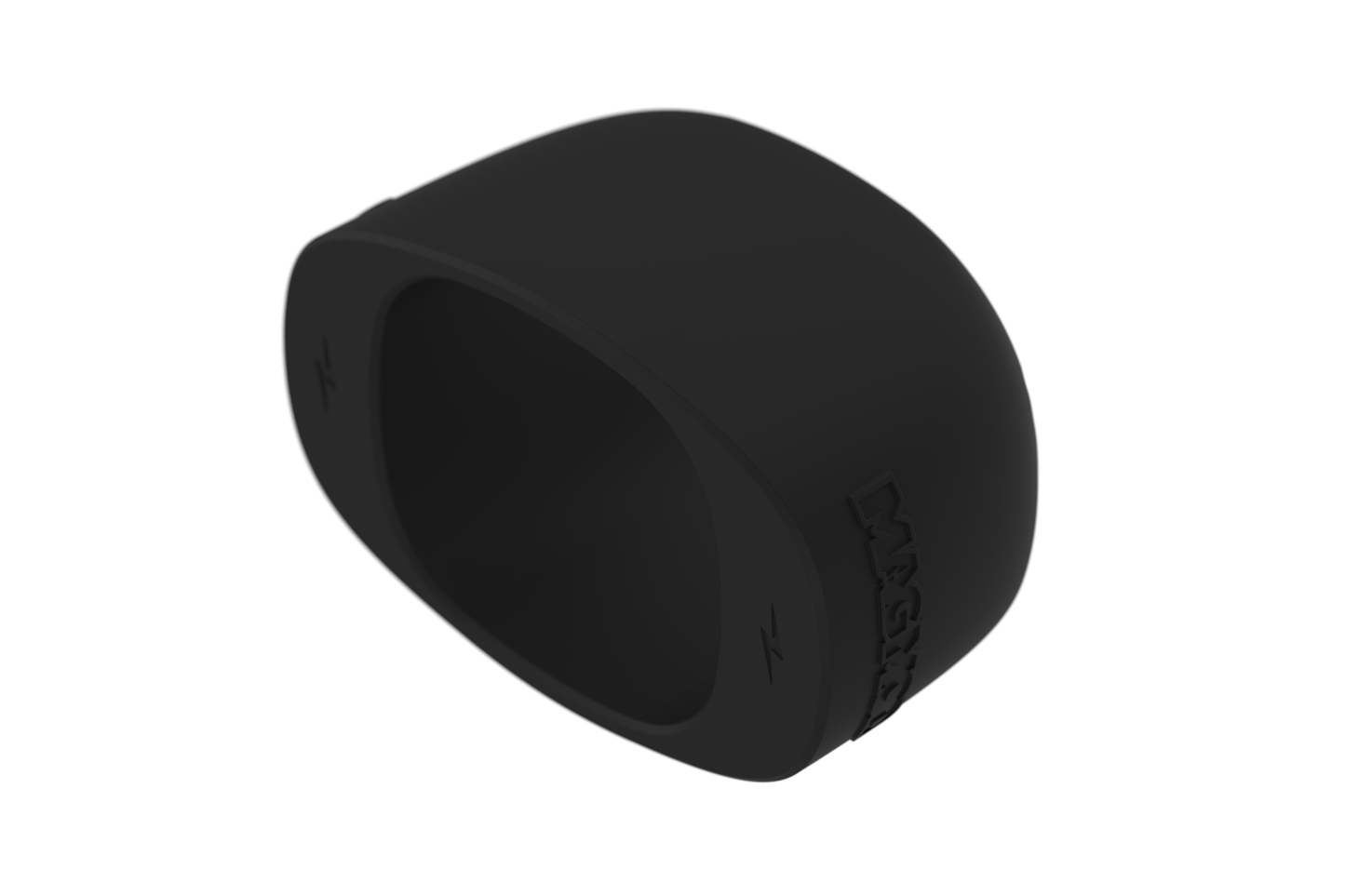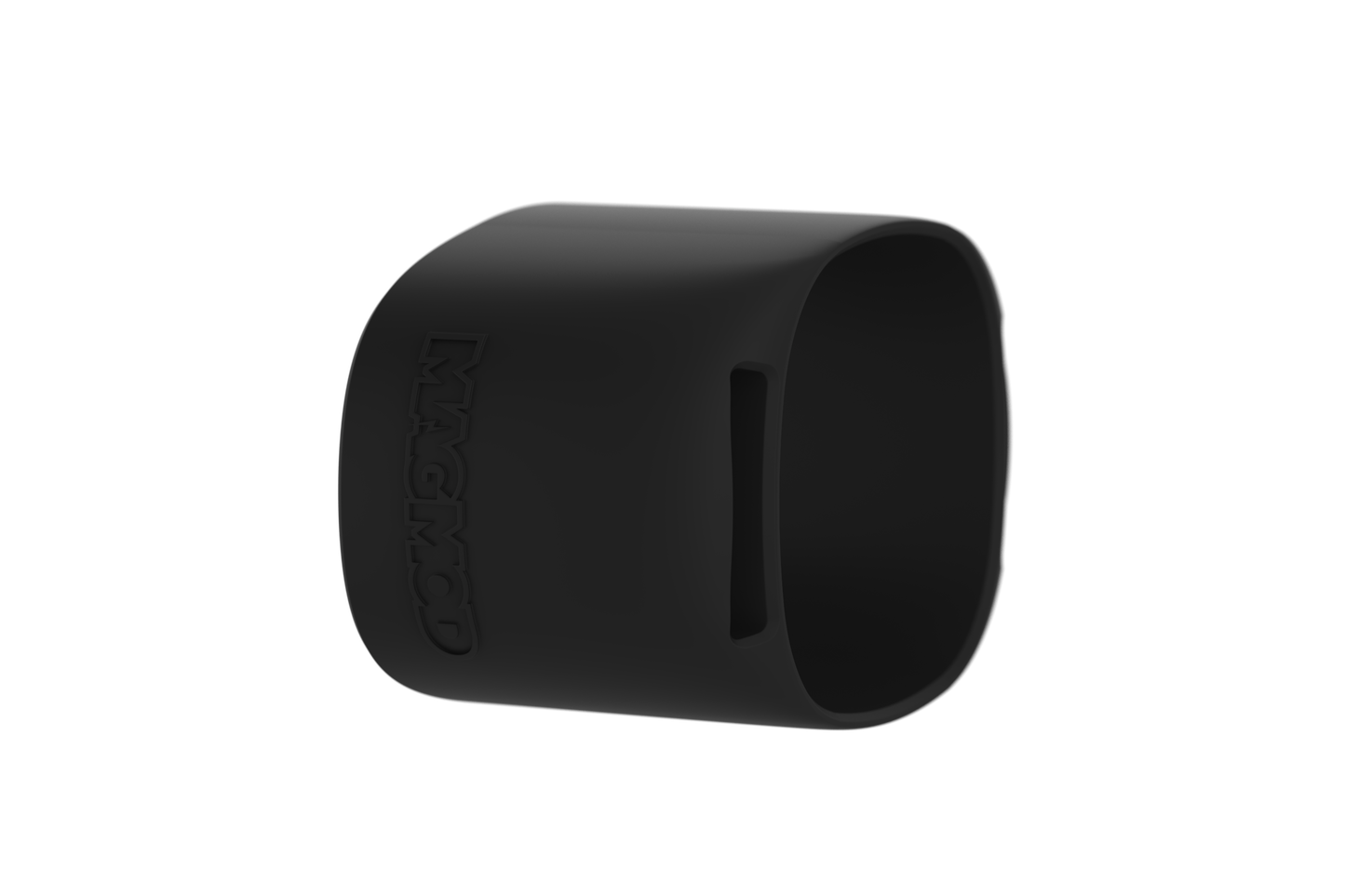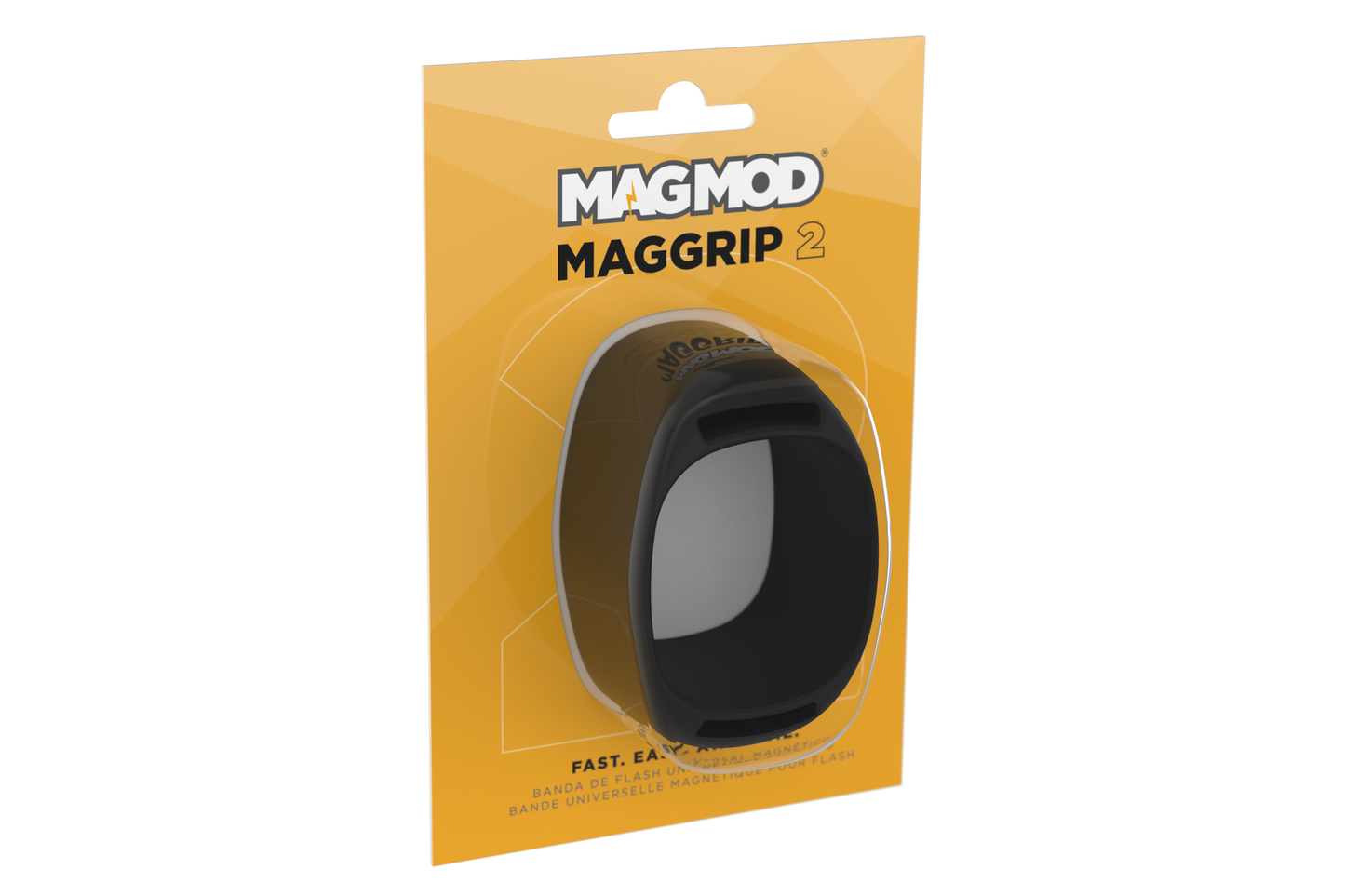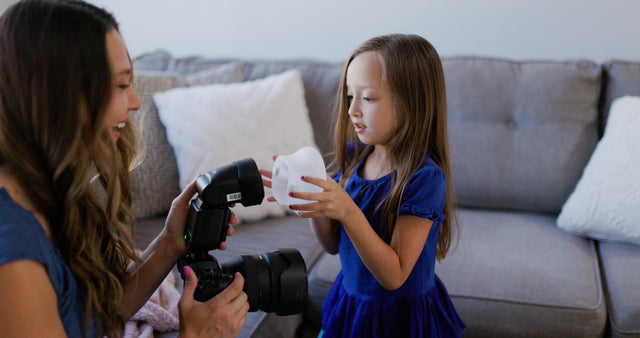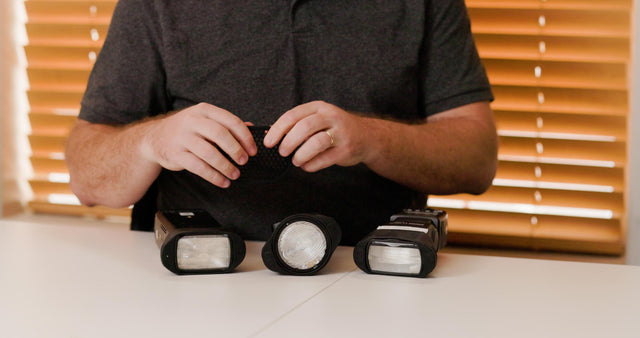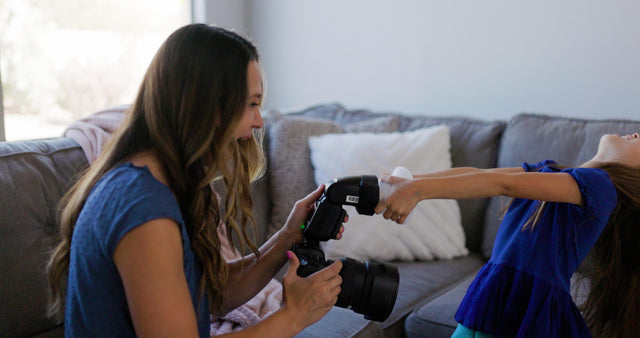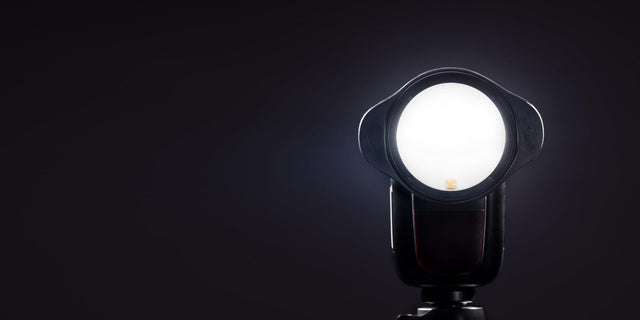 Fast, Easy Attachment
MagMod's patented magnetic modular design makes for lightning-fast and secure flash modifier changes. Stack multiple modifiers to really customize your light control setup.

Universal Fit
The MagGrip 2 is a flexible silicone band that stretches over your flash and stays put no matter what you do. Silicone rubber retains 99% of its elasticity over time—even after long, repeated use.

Newly redesigned and optimized for round-head flashes, the MagGrip 2 features a flexible silicone band that stretches across almost any hotshoe flash.

Want to upgrade your flash later down the road? No prob. The MagGrip 2 works with a variety of mixed flash brands, including round-head flashes so you won't need to upgrade all of your modifiers when you move up to a different size flash.

Strong Magnets
The new MagGrip 2 features increased magnetic strength compared to previous versions. With the MagGrip 2 on your flash, you can say goodbye to noisy velcro, sticky adhesives and weaker modifier designs thanks to MagMod's super fast, secure, and perfectly optimized magnetic flash modifiers.

Smaller Footprint
The new MagGrip 2 design is smaller and lighter on your flash while simultaneously increasing magnetic strength for secure, strong modifier attachment.

How it works
Give Your Flash a Superpower
Learn with MagMod
Level up your photography skills
Whether you're an experienced pro or a novice new to photography, you're sure to find some helpful tips in growing library of videos.
Here's just a few videos to help you get the most out of photography!
Frequently Asked Questions
Will the MagGrip 2 work with round head flashes?
How do I install the MagGrip 2 on larger flash heads?
Customer Reviews
Total 5 star reviews: 50
Total 4 star reviews: 3
Total 3 star reviews: 2
Total 2 star reviews: 0
Total 1 star reviews: 0
96%
would recommend this product
Value
Rated 4.9 on a scale of 1 to 5
Quality
Rated 5.0 on a scale of 1 to 5
Functionality
Rated 5.0 on a scale of 1 to 5
CS

Easy to use

I have 4 of these mag grips and love them! I can use so many diffusers with these. So simple!

Value

Rated 5.0 on a scale of 1 to 5

Quality

Rated 5.0 on a scale of 1 to 5

Functionality

Rated 5.0 on a scale of 1 to 5

MagGrip 2

I'm a user of the original MagBeam flash modifier and have used it to produce some incredible images. When I decided to equip a backup Nikon Speedlight with the new MagGrip 2 in order to use a MagBeam on it, I initially encountered some issues. I could not get the MagBeam to firmly attach to the MagGrip 2. Initially, I posted a poor review of the MagGrip 2 and e-mailed the customer service folks about the issue I was having. A customer service representative immediately contacted me about the problem and suggested that I return the MagGrip 2. While in the process of removing the MagGrip 2 from my speedlight, I realized that the magnets are rectangular and could have shifted position. When I checked the position of the magnets, both were out of the correct position. Repositioning the magnets into the proper position resolved my issue. The MagGrip 2 now works with my older style MagBeam. MagMod products work great. It's also really nice to work with a company that provides exceptional customer service. Thanks Amy!

Philip Bonds

Cortez Blue Photography

Value

Rated 5.0 on a scale of 1 to 5

Quality

Rated 5.0 on a scale of 1 to 5

Functionality

Rated 5.0 on a scale of 1 to 5

M

MagMod

2 months ago

I'm so glad we were able to get the issue resolved, and your MagBeam up and running on your speedlight. Keep taking those amazing wildlife photos Philip! -Amy

Magnets are no joke

I never realized two tiny magnets could be so strong until my first shoot using the MagGrip, a color gel, and the MagSphere. During my shoot at an arcade, I tripped and fell and shattered my wrist, but the MagMod was stronger than my own bones and the MagSphere and gel never came off my flash. I was impressed lol but also, they provided lovely lighting for my session and I'm excited to continue using them!

Value

Rated 5.0 on a scale of 1 to 5

Quality

Rated 5.0 on a scale of 1 to 5

Functionality

Rated 5.0 on a scale of 1 to 5

Felipe V.

Verified Buyer

Better than others

Good grip, the magnets hold much better than the chinese version of this product

PRABU M.

Verified Buyer

Amazing Accessory

I loved my new mag grip2. It makes my job so easy. I use it with my AD200 pro.
Reviews Loaded
Reviews Added