MagBox 24" Octa
Soft Light Done Right
MagMod Satisfaction Guarantee
MagMod is backed up with a no-nonsense 90 day satisfaction guarantee, and MagMod products are also covered by a limited warranty.
With time-saving features like a simple setup, integrated gel slot, magnetic diffusers and the innovative FocusDiffuser, the MagBox lets busy photographers rock off camera softbox lighting without breaking a sweat. Designed to work with speedlights or strobes*, the 24-inch MagBox is a super versatile tool that makes switching back and forth between small and large MagMod modifiers a cinch. With a softbox this user-friendly, it's never been easier to create beautiful, soft light on the fly.
*This product requires a MagRing or MagBox Speedring*
Soft Light, The MagMod Way
With 2 awesome diffusers, the MagBox makes it easy to control off camera softbox lighting. Bring your creative vision to life with the Fabric Diffuser or the FocusDiffuser. A multi-tasking grid, lens and diffuser in one, the FocusDiffuser lets you maximize the output of your flashes while limiting spill and keeping light soft. Combine either diffuser with a reusable polycarbonate MagBox Gel for quick and easy color correction.
See the difference
Fabric
Diffuser Focus
Diffuser Fabric
+ CTO Gel Focus
+ CTO Gel
Awesome. Because Magnets.
Magnets make photog life better. That's why we put 'em inside the base of the MagBox, allowing you to quickly, speedily and silently attach it to a MagRing or MagBox Speedring Adapter. There's magnets in the diffusers, too, so setting up and switching set-ups are super simple.
Speedlite & Strobe Compatible
The MagBox is the most versatile softbox ever, making it one super smart investment. Use it with 1 or 2 speedlights—any flash that has our patented MagGrip installed will work. Or use an optional MagBox Speedring Adapter to mount a Profoto, Bowens, Elinchrom or Paul C. Buff strobe.
Live Your Best Softbox Life
The MagBox is one solid piece. Pop it open with an easy, satisfying click. With magnets in the base, you can throw it onto your MagRing in a second. When you're ready to remove the MagBox from the MagRing, simply press the orange tab. Then fold up the MagBox in one neat, portable piece.
Customer Reviews
Write a Review
Ask a Question
Filter Reviews:
MagBox
weight
wind
magnets
everything
lots
elevations
guys
sail
most
A very well made product
I used it outdoors for the first time last Sunday on an engagement shoot and was thrilled with the ease of use! Its light weight proved I can keep it from blowing over in the wind with just a 5 or 10 lb ankle weight on my stand. I can't wait to see what the Magmod team comes up with next! Yagodda love those magnets!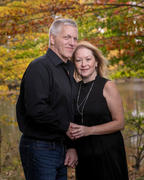 Why didn't I think of this!!!
Super easy to set up and use, excellent results! Couldn't ask for anything more...
Magbox Replacement
I received a new magbox to replace a broken one, however the replacement seems as though it has been used but it's not broken so it's fine
Magbox 24" Octa
light weight and easy to set up. I used for macro-photography and also for outdoor pictures.
No star at aal
What experience???...have not received my parcel yet...your staff forgot to mention that it was replace and customs hitted me with heavy charges how can collect???.... I'm asking for solution but no response yet
Hello Dharmesh, I'm sorry about the customs in India. As we discussed in our email thread customs and duties are an unpleasant and unpredictable reality of international shipping. I genuinely wish I could ship you your product and it never be an issue. Also stated in our email conversation I am very much working on a solution for you. I do not yet have the details, but when I do I will email you right away. Sorry for the sluggishness, the world is not moving at the same pace it was a month ago. I'll email you again today to make sure you are still getting my responses. :) Thank you.
One Big, Happy Family
MagBox products integrate seamlessly with the rest of your MagMod gear. So go ahead and try things you've never tried before: stack up rigid gels, stack multiple modifiers or switch deftly back and forth between large and small light sources. Nailing the perfect image—and knowing you can do it quickly and easily without fail—unlocks a whole new world of creative confidence.
View MagBox System
The MagMod Satisfaction Guarantee
MagMod is backed up with a no-nonsense 90 day Satisfaction Guarantee. If for any reason you do not enjoy your purchase, please return it in its original condition for a full refund.
MagMod is also covered by a Limited Warranty.