MagGrip
Hello Magnets, Goodbye Velcro
MagMod Satisfaction Guarantee
MagMod is backed up with a no-nonsense 90 day satisfaction guarantee, and MagMod products are also covered by a limited warranty.
The revolutionary MagGrip harnesses the powers of magnetism to provide a quicker, easier and stronger attachment method for speedlite flash modifiers. Say goodbye to noisy velcro, sticky adhesives and bulky straps forever.
Zombie apocalypse-proof construction.
Gone are the days of fighting with annoying velcro, sticky adhesives, bulky straps or mad scientist DIY contraptions to secure modifiers to your flash. The MagGrip is a flexible silicone band that stretches over your flash and stays put no matter what you do. Silicone rubber retains 99% of its elasticity over time—even after long, repeated use. Drop it on the floor, shove it deep within your bag—heck, run it over with your car. The MagGrip can take it.
Universally awesome.
The MagGrip's universal design attaches to almost any hotshoe flash ever made, making it one small investment that grows with you and your business. Want to upgrade your flash later down the road? No prob. The MagGrip works with a variety of mixed flash brands, so you won't need to upgrade all of your modifiers when you move up to a different size flash. You're welcome.
Because you can never have too many modifiers.
With the MagGrip on your flash, you can instantly (and quietly!) add our magnetic modifiers to control the color, shape, and level of light in your shot. Stack as many MagMod modifiers on top of the MagGrip as your heart desires—in any order. Go nuts. Get creative. With MagMod gear simplifying your process, you can actually focus on your photography.
Customer Reviews
Filter Reviews:
MagBox
gear
MagMod
system
weight
grip
anywhere
10/08/2019
Pamela T.
United States
Great solution to attaching your gear.
Holy cow were they ever hard to get on at first. I have three Canon 600 EX-RTs and they were a struggle to get on. Once there, they are not going anywhere. I love the ease of setting up and changing attachments. I'm just playing with them now but I can't wait to see how my photos improve.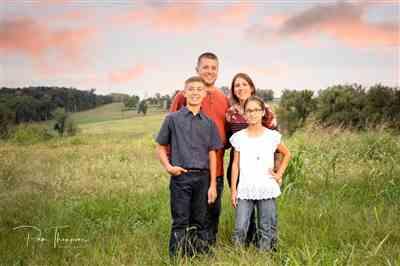 09/17/2019
Jim C.
United States
11/05/2019
Jayde P.
United States
Magbox bag
I love the bag! I wish it had an adjustable strap though. I hike a lot for sessions and I am unable to carry this bag around my shoulder along with other gear while hiking. The strap is really small. I also wish the interior of the side sofa the bag were stiff without the magbox inside so that when I took the magbox out and flipped it over to get my lights out it didnt collapse on me.
10/23/2019
Mark H.
United States
Best Part of MagBox
I bought the MagBox Pro and 2 extra MagGrips. The MagGrip is the best part of the system and that's say a lot as the MagBox is incredible. I like how easily I can mount and dismount a flash, how solidly it is held. Also likethe ability to tilt the flash with the trigger. It is built very well with metal where it needs it and plastic for weight and rubber to help with the grip. No negatives about this product.
10/04/2019
Purde V.
Romania
Veriy good and strong base magnet
Betty good and strong base magnet
09/19/2019
George I.
United States
MagGrip Magnet
Awesome, couldn't do without it so I purchased 2 of them!!!
MagMod Products are Designed to Work Together
MagMod's modularity makes it easy to combine multiple modifiers, stack gels or even integrate multiple gels with multiple modifiers. Since our products are designed to work together, we built curated modifier kits for every type of photographer. You're welcome.
View Packages
The MagMod Satisfaction Guarantee
MagMod is backed up with a no-nonsense 90 day Satisfaction Guarantee. If for any reason you do not enjoy your purchase, please return it in its original condition for a full refund.
MagMod is also covered by a Limited Warranty.