Regular price
Sale price
$279.00
Sale
Out of Stock
Integrated gel slot for color
Durable lightweight rip-stop shell
Ideal for portraits and products
Integrated built-in pocket
Popular Octa softbox shape
In Stock - Ships within 1 business day

Free Shipping on US orders over $100

30 Day Satisfaction Guarantee

Hassle Free Returns
This product is ideal for:
Weddings
Families
Portraits
Product
Professional
Hobbyist
View full details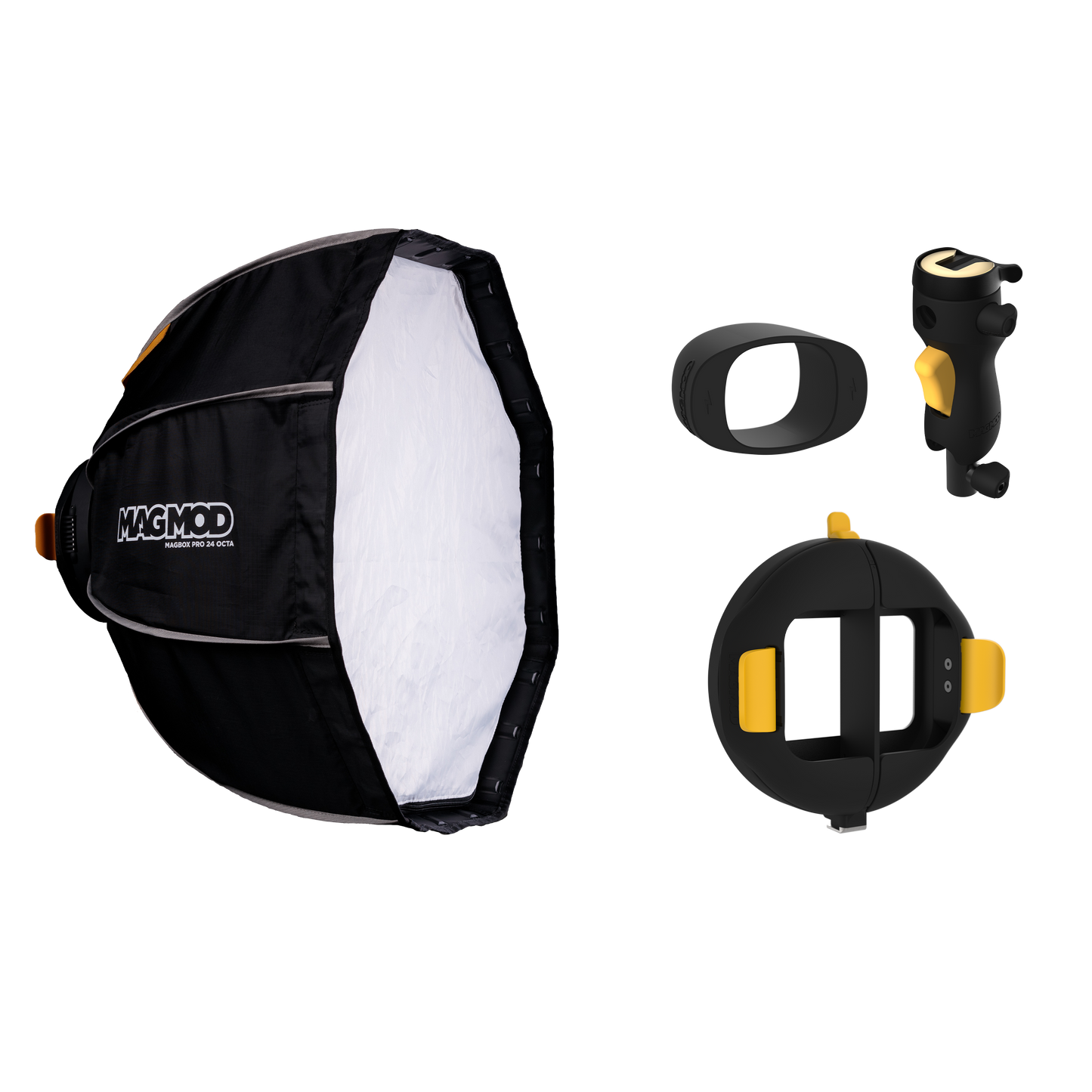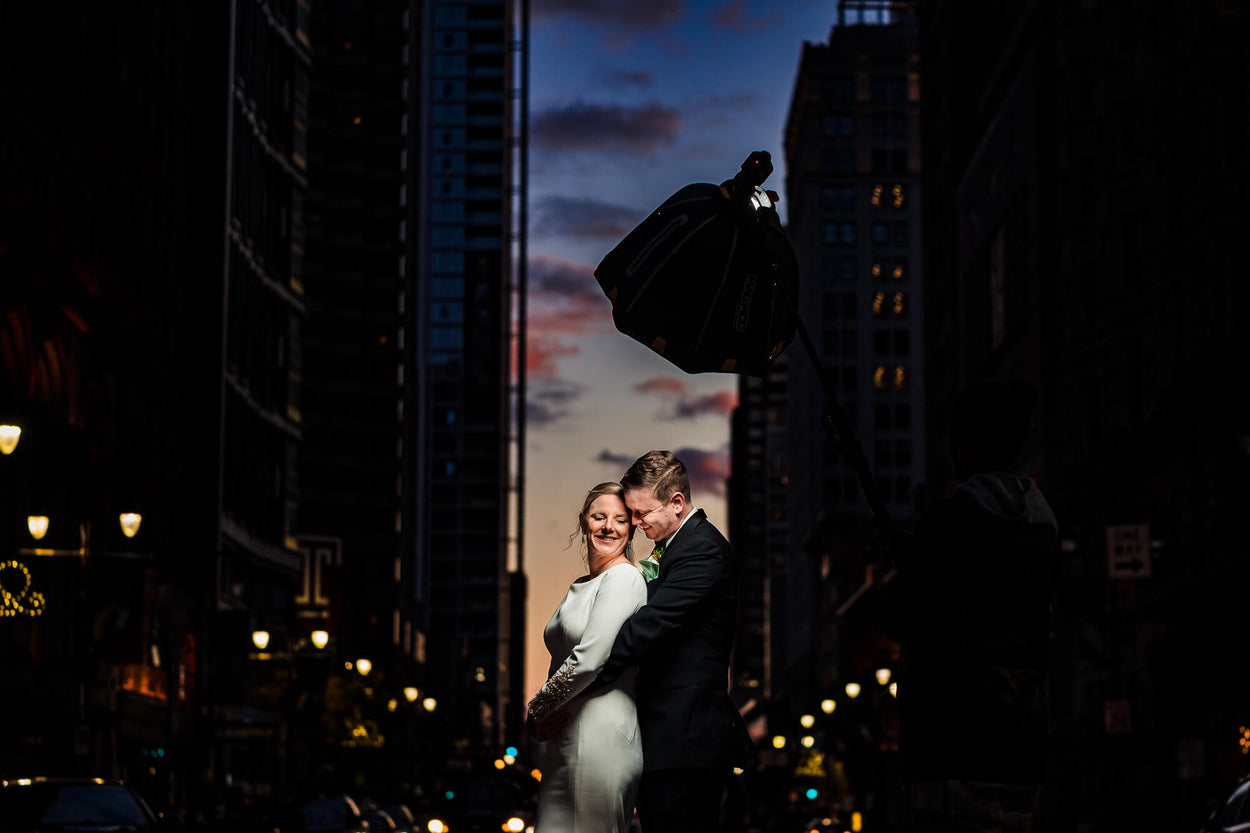 Shot by
Scott Josuweit
with
MagBox Pro 24 Octa
What's Included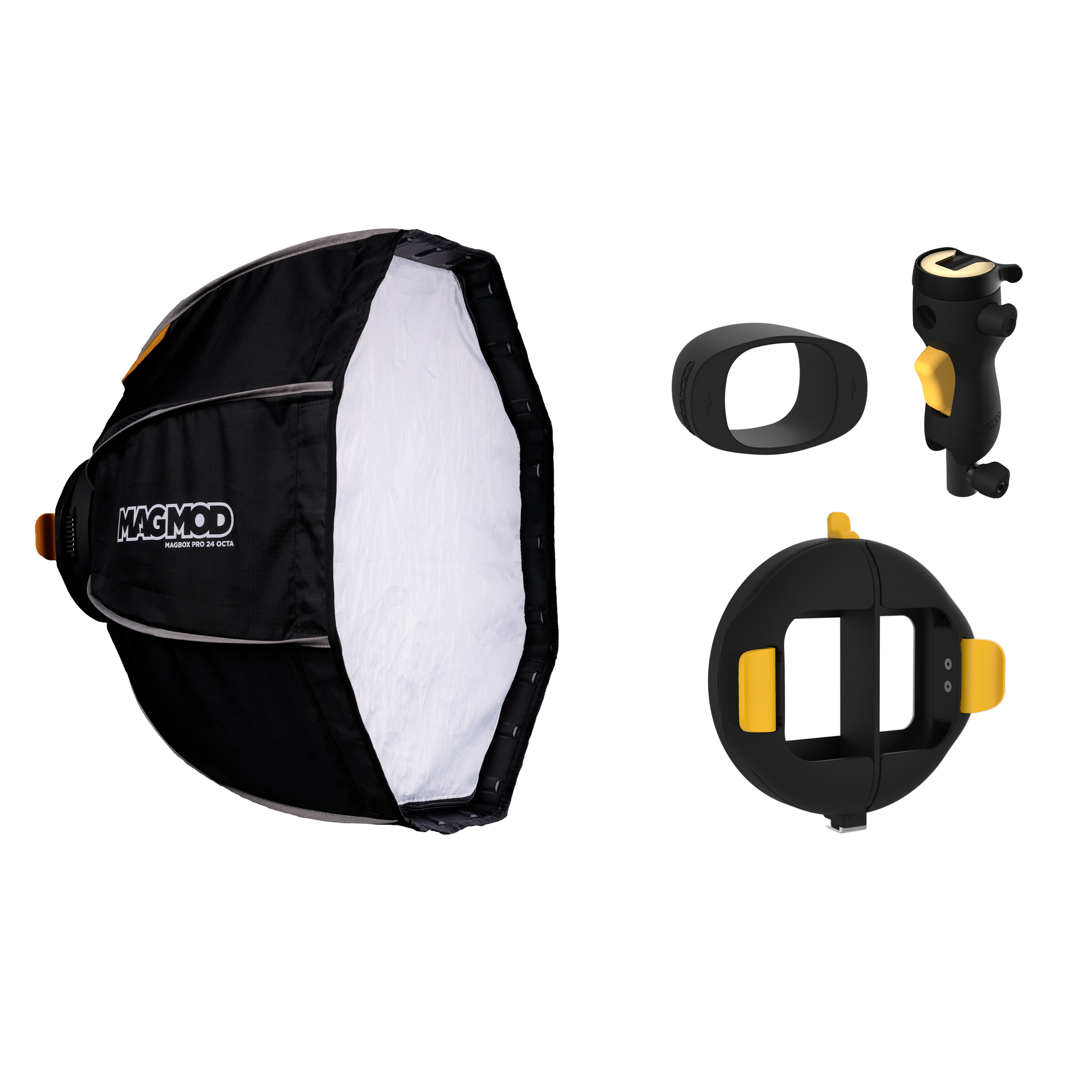 1 x MagGrip 2

Our patented magnetic grip forms the base of the MagMod system.

1 x MagBox Pro 24 Octa

The most versatile 24" softbox ever; use it with 1 or 2 Speedlights, or mount it to large studio strobe.

1 x MagRing 2

Magnetic speedring attaches larger modifiers to smaller hot-shoe flashes.

1 x MagShoe 2

A universal, ergonomic cold shoe bracket you can operate with one hand.
All about the MagBox Pro 24 Octa Starter Kit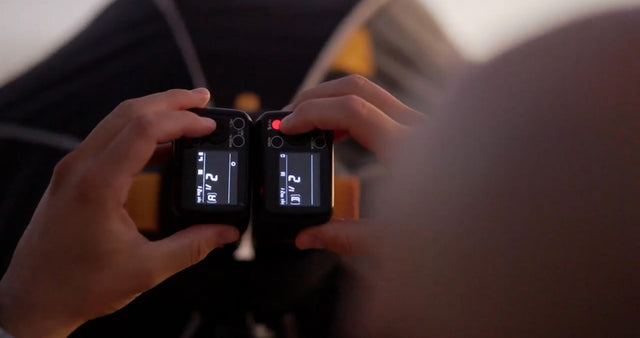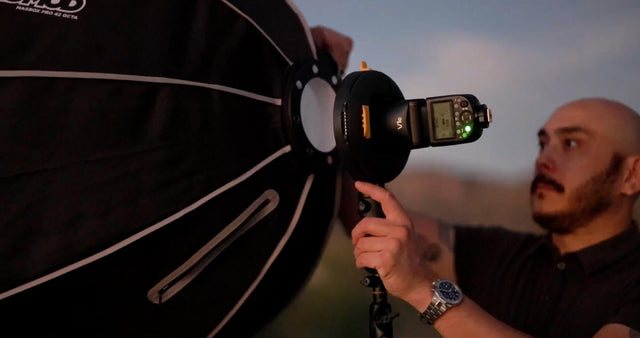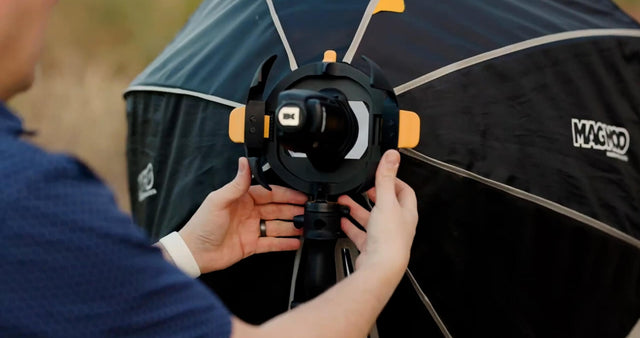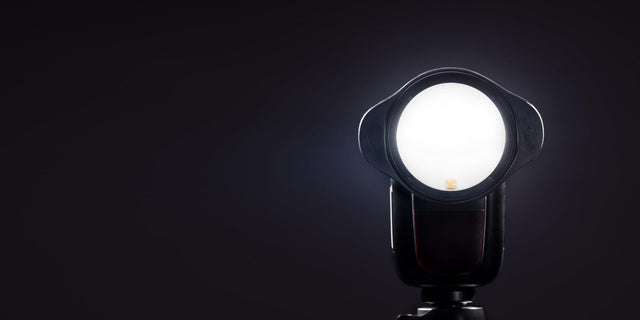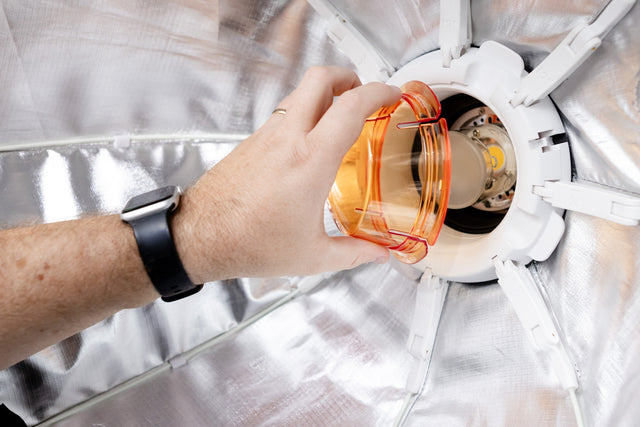 All about the MagBox Pro 24 Octa Starter Kit
A Dual Mount That Doesn't Suck
Mounting two flashes at once in the MagRing 2 is silly easy...which is pretty dope for say overpowering the sun or doubling flash recycle times. With two flashes in the MagRing 2, you've got almost the same power as a studio strobe without actually having to lug one around.

Ridiculously Versatile
Pop any flash that has a MagGrip 2, our patented universal flash mount, into the MagRing 2. Since the MagGrip 2 works with pretty much any flash, you can use virtually any speedlights you want inside your MagBox Pro. Huzzah!

Fast. Easy
Just pop in a speedlight—now optimized for round head flashes—shut the door, and get back to shooting. The MagRing 2 makes it easy to go from on-camera to off--faster than you can read this sentence.

Smaller Footprint
The new MagGrip 2 design is smaller and lighter on your flash while simultaneously increasing magnetic strength for secure, strong modifier attachment.

You Gellin?
Before the MagBox, adding color to a large softbox was next to impossible. The MagBox's patent-pending design ingeniously adapts gels to larger softbox modifiers for the first time ever, which made it the first gel-able softbox.

A zipper built right into the side of the MagBox makes it easier for you to swap out the colored gels during your shoot without removing the diffuser or fabric grid.

How it works
The Softbox - Radically Redesigned
Learn with MagMod
Level up your photography skills
Whether you're an experienced pro or a novice new to photography, you're sure to find some helpful tips in growing library of videos.
Here's just a few videos to help you get the most out of photography!
Customer Reviews
Total 5 star reviews: 125
Total 4 star reviews: 4
Total 3 star reviews: 4
Total 2 star reviews: 0
Total 1 star reviews: 0
97%
would recommend these products
Value
Rated 5.0 on a scale of 1 to 5
Quality
Rated 5.0 on a scale of 1 to 5
Functionality
Rated 5.0 on a scale of 1 to 5
MagRing2

The design is fairly similar to the original, but the orange release mechanism seems more sturdy.

The only thing I would ask for in the next version is a little bit taller cold shoe mount.

Value

Rated 5.0 on a scale of 1 to 5

Quality

Rated 5.0 on a scale of 1 to 5

Functionality

Rated 4.0 on a scale of 1 to 5

CS

Charity S.

Verified Buyer

Easy to use

I have 4 of these mag grips and love them! I can use so many diffusers with these. So simple!

Value

Rated 5.0 on a scale of 1 to 5

Quality

Rated 5.0 on a scale of 1 to 5

Functionality

Rated 5.0 on a scale of 1 to 5

Philip B.

Verified Reviewer

MagGrip 2

I'm a user of the original MagBeam flash modifier and have used it to produce some incredible images. When I decided to equip a backup Nikon Speedlight with the new MagGrip 2 in order to use a MagBeam on it, I initially encountered some issues. I could not get the MagBeam to firmly attach to the MagGrip 2. Initially, I posted a poor review of the MagGrip 2 and e-mailed the customer service folks about the issue I was having. A customer service representative immediately contacted me about the problem and suggested that I return the MagGrip 2. While in the process of removing the MagGrip 2 from my speedlight, I realized that the magnets are rectangular and could have shifted position. When I checked the position of the magnets, both were out of the correct position. Repositioning the magnets into the proper position resolved my issue. The MagGrip 2 now works with my older style MagBeam. MagMod products work great. It's also really nice to work with a company that provides exceptional customer service. Thanks Amy!

Philip Bonds

Cortez Blue Photography

Value

Rated 5.0 on a scale of 1 to 5

Quality

Rated 5.0 on a scale of 1 to 5

Functionality

Rated 5.0 on a scale of 1 to 5

M

MagMod

4 months ago

I'm so glad we were able to get the issue resolved, and your MagBeam up and running on your speedlight. Keep taking those amazing wildlife photos Philip! -Amy

BH

Brandon H.

Verified Buyer

Reviewing

MagBox Pro 24 Octa

Everything You Love About SBs, but BETTER!

Being new into my professional career, every new MagMod product levels me up. This Octa has everything you already love about SoftBoxes, but is 10x easier, faster, more practical than anything else out there. You can so easily take this softbox out on location and not make your clients wait on you setting it up. Which is exactly what happened in the image below to create my first decent dramatic image using the softbox for the first time on location (which for me is a huge step in my professional career).

Even if you're just a hobbyist or a established professional, this softbox will easily last you decades and will find a way into your workflow (especially if you own the ANY of the MagMod system). Compared to other softboxes, this one is both, as the street kids say, "built different", and also quite literally "built different".

Value

Rated 5.0 on a scale of 1 to 5

Quality

Rated 5.0 on a scale of 1 to 5

Functionality

Rated 5.0 on a scale of 1 to 5

FD

Franklin D.

Verified Buyer

Reviewing

MagBox Pro 24 Octa Starter Kit

Perfect Ecosystem

This is a perfect kit to level up your photography style. Easy to set up and transport. The light weigh allowed me to take amazing photo even hand holding the kit. Quality wise is superb

Value

Rated 4.0 on a scale of 1 to 5

Quality

Rated 5.0 on a scale of 1 to 5

Functionality

Rated 5.0 on a scale of 1 to 5
Reviews Loaded
Reviews Added